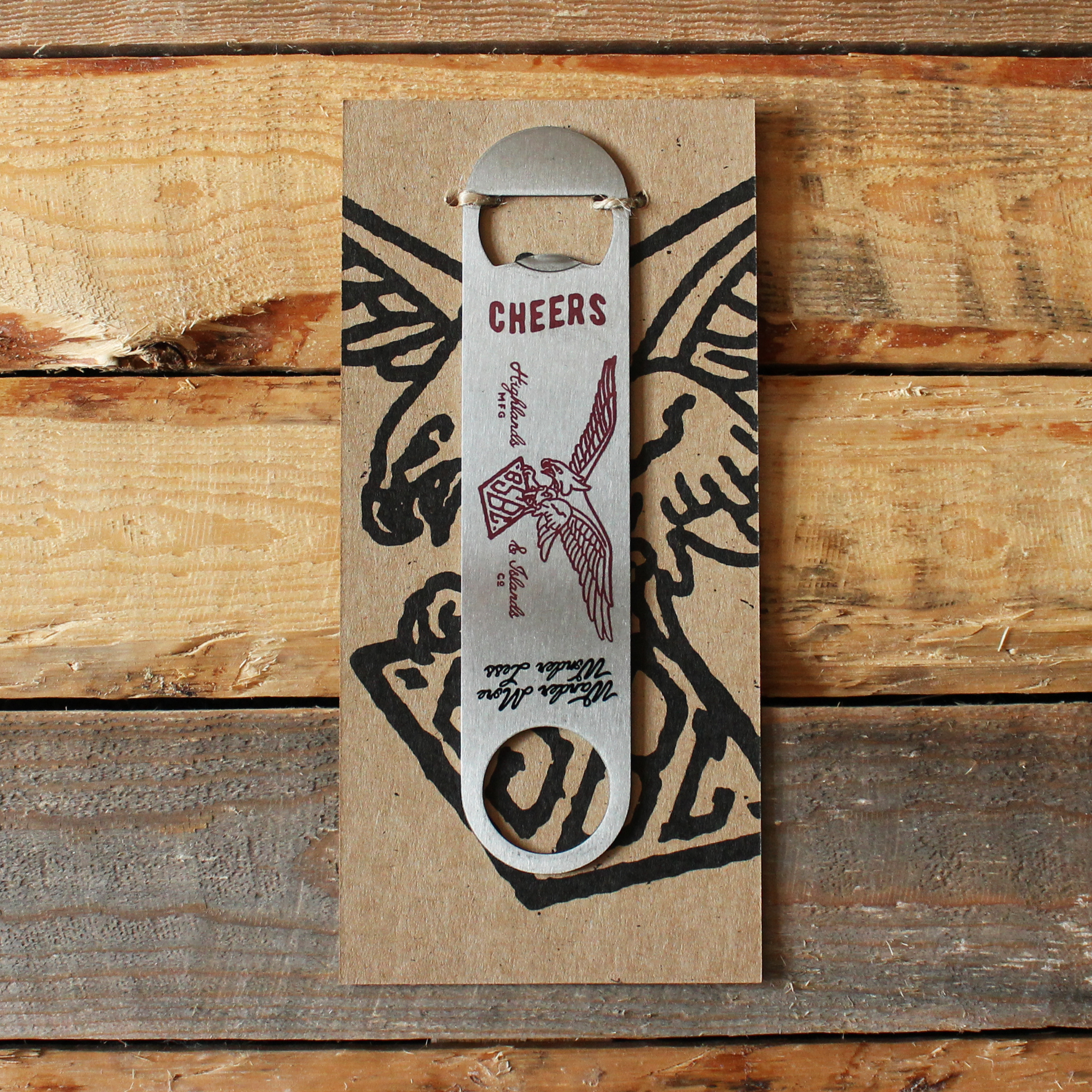 EAGLE BOTTLE OPENER
Crack open your favourite beer in style with our stainless steel bottle opener. The perfect tool to bring out on your next camping trip, BBQ or chilling out at home.
- Stainless Steel
- 18 x 4 x 2cm
- Brushed Silver Finish
- Free Stickers With Every Order.
sale