Brewdog Brewery Visit, Ellon, Aberdeenshire
On Sunday the 6th of May I visited the amazing Brewdog Brewery in Ellon. I have enjoyed & admired Brewdog for many years now & have wanted to visit the brewery. Finally I got round to booking a tour with my dad, a fellow beer lover.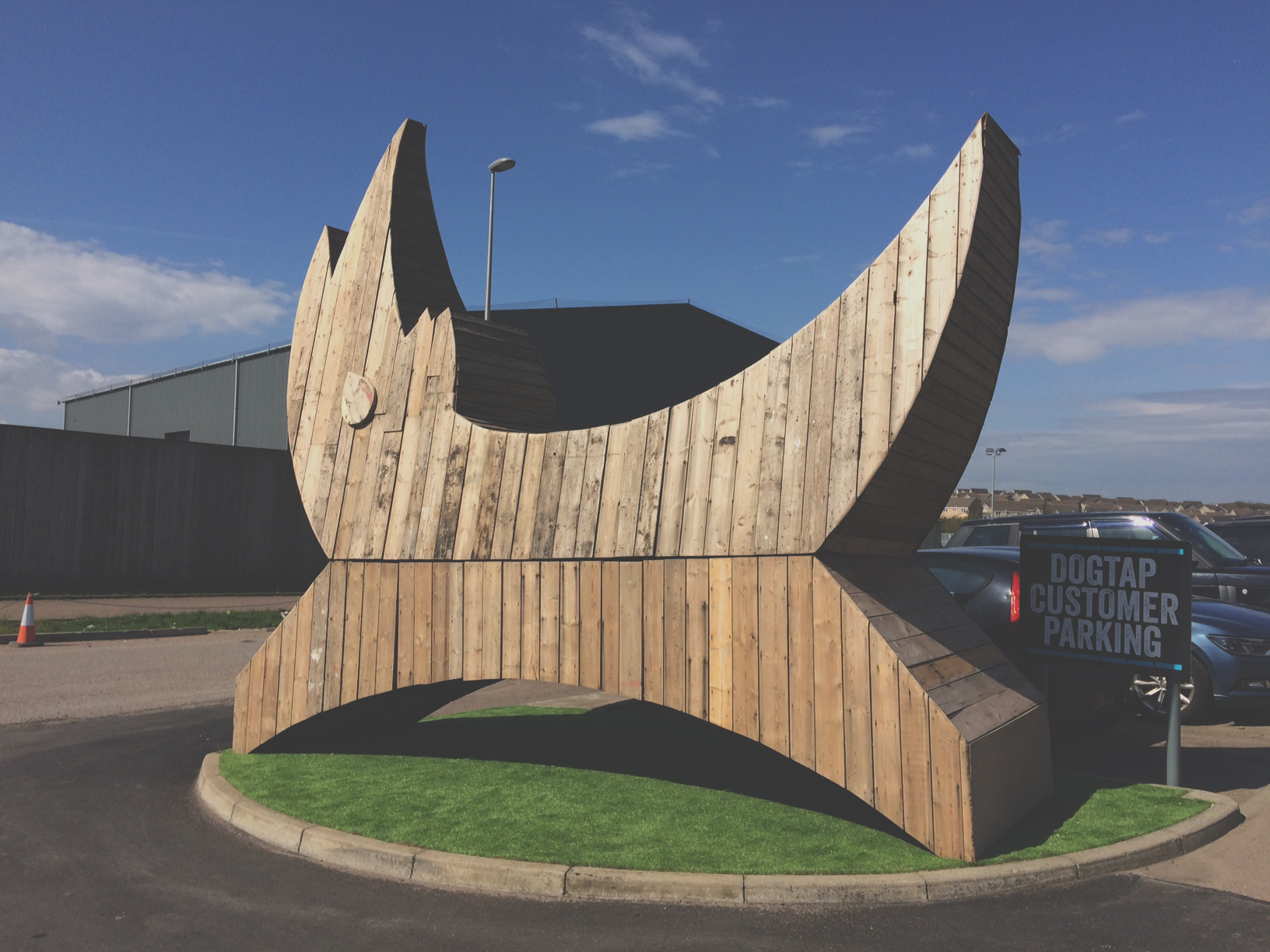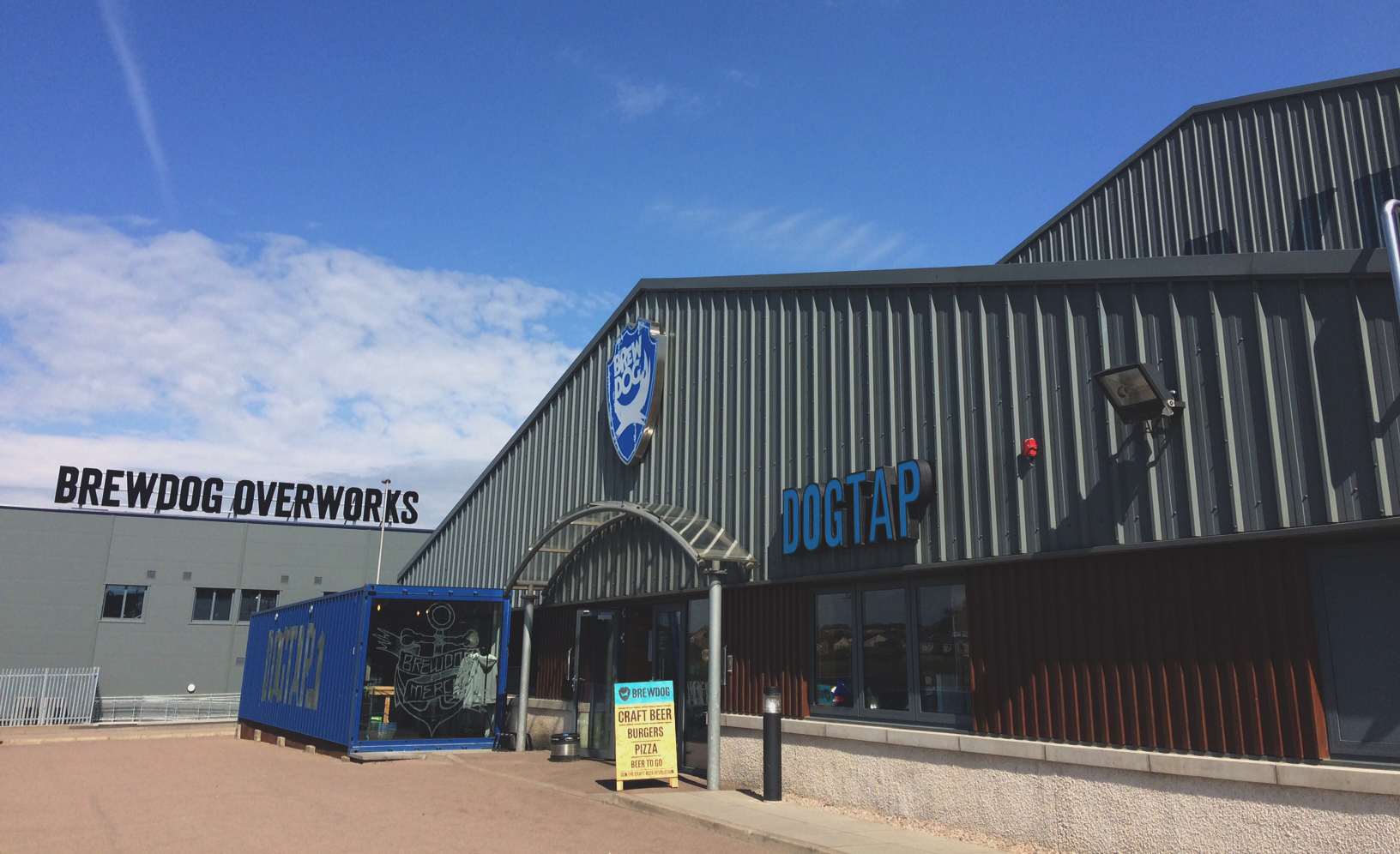 The brewery is about 2 & a half hours from us so it's a fair trek to make it down but it was absolutely worth it. We made it to the brewery nice and early for our midday tour with around an hour to spare which gave us plenty of time to get booked in & have a look around.
The Dogtap bar is the bar connected to the brewery that offers the freshest choices straight from the brewery, the interior is great, loads of great art all over the walls & has a really nice atmosphere. We had a quick look in the shop that has about 5 or 6 fridges stocked full of brewdog beer to take away & lots of nice merchandise, T-shirts, Glasses, Bottle openers & lots of other really nice stuff.
We took a seat outside in the sun until it was time for our tour where we were given high vis vests & eye protection glasses.
First off the tour heads outside and over to brewdog HQ where alot of the offices are, it was really interesting to where alot of the behind the scenes stuff happens. The office space is surrounded by photos of their pub locations (there are a lot). They also have a big board with their company ethos that has 6 major points that they build their business on.
After a little look around we were given tasters of their flagship beer, Punk IPA. I'm not sure if it was because I hadn't had a Punk IPA for a while or if it was super fresh but it was the nicest Punk I'd ever had, incredible biscuity after taste. After the tasting we headed through to where they do the first processes of brewing where we got to taste some of the malts they use & to smell some of the hops, one of which was the citra hop that smells exactly like so many beers, I never realised how fragrant it would be or how exactly like some beers it smells like.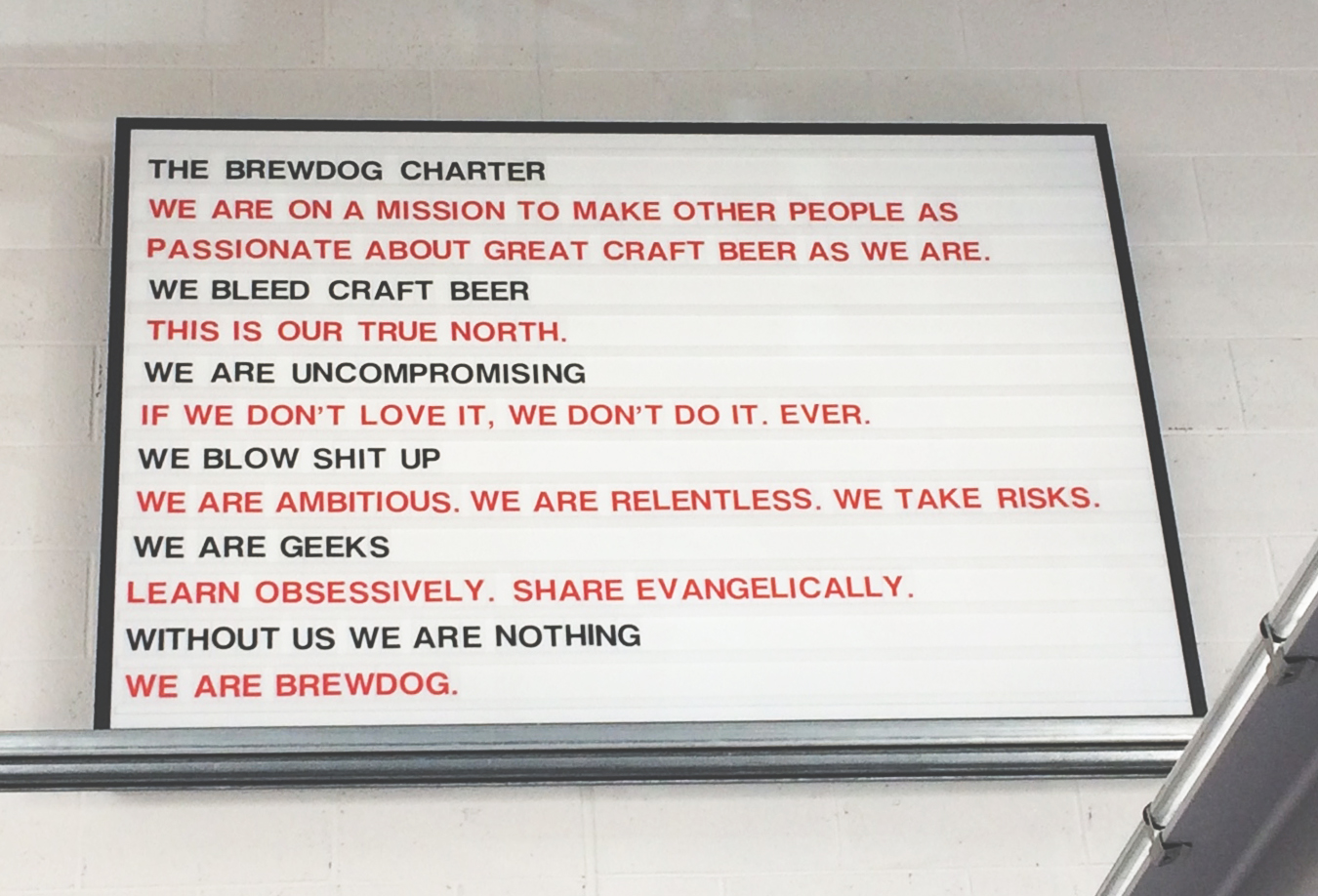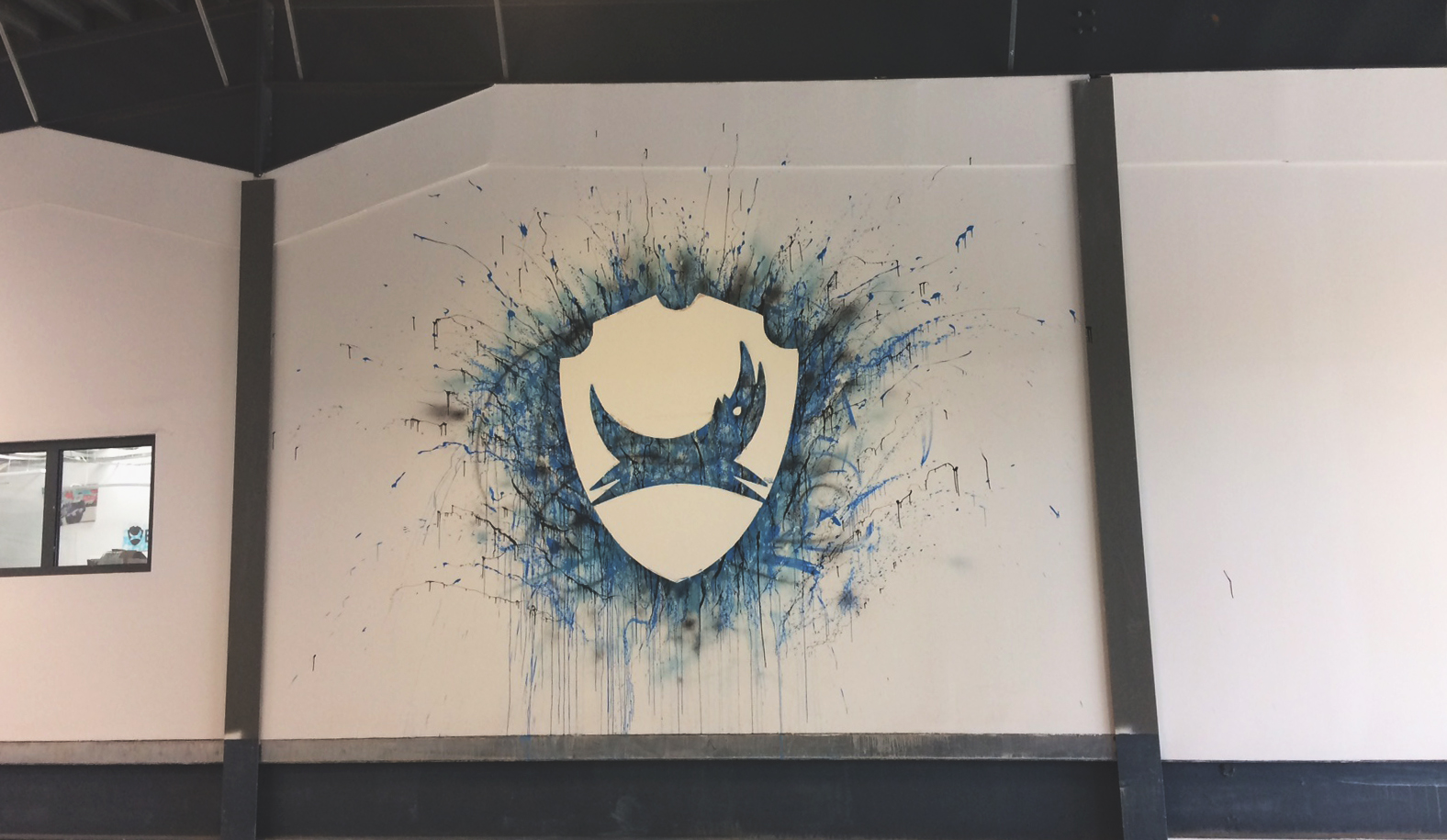 The tour took us from the HQ over to the dogtap bar and through into the main brewing warehouse where the bottling line is, when the door opened it smelled amazing, we were shown the distilling equipment for making their gin & vodka, where we were given tastings of their gin that was incredibly nice, I'll be picking some of it up soon for sure.
We were taken through to the packaging & bottling line where the tour guide grabbed some bottles of Punk off the line and handed them to us urging us to try them after the tour or when we get home but to taste it as soon as we can as it will be the freshest punk we've ever tried, (mine is in the fridge ready for tonight!). Previously in the tour we were shown the construction of their new bottling line that I believe the tour guide said would be able to bottle 3 times faster than their current line which would be at 40mph, insane.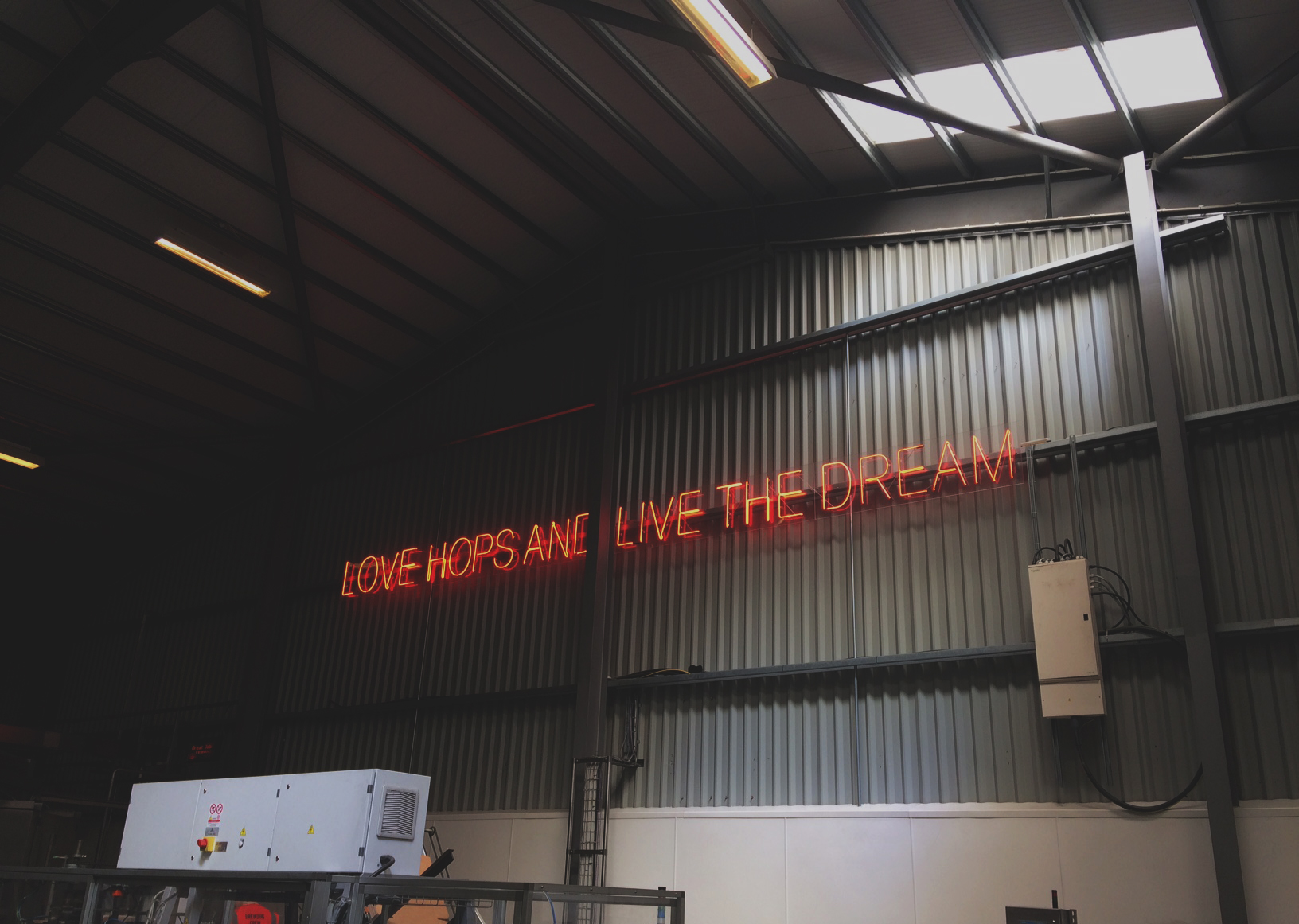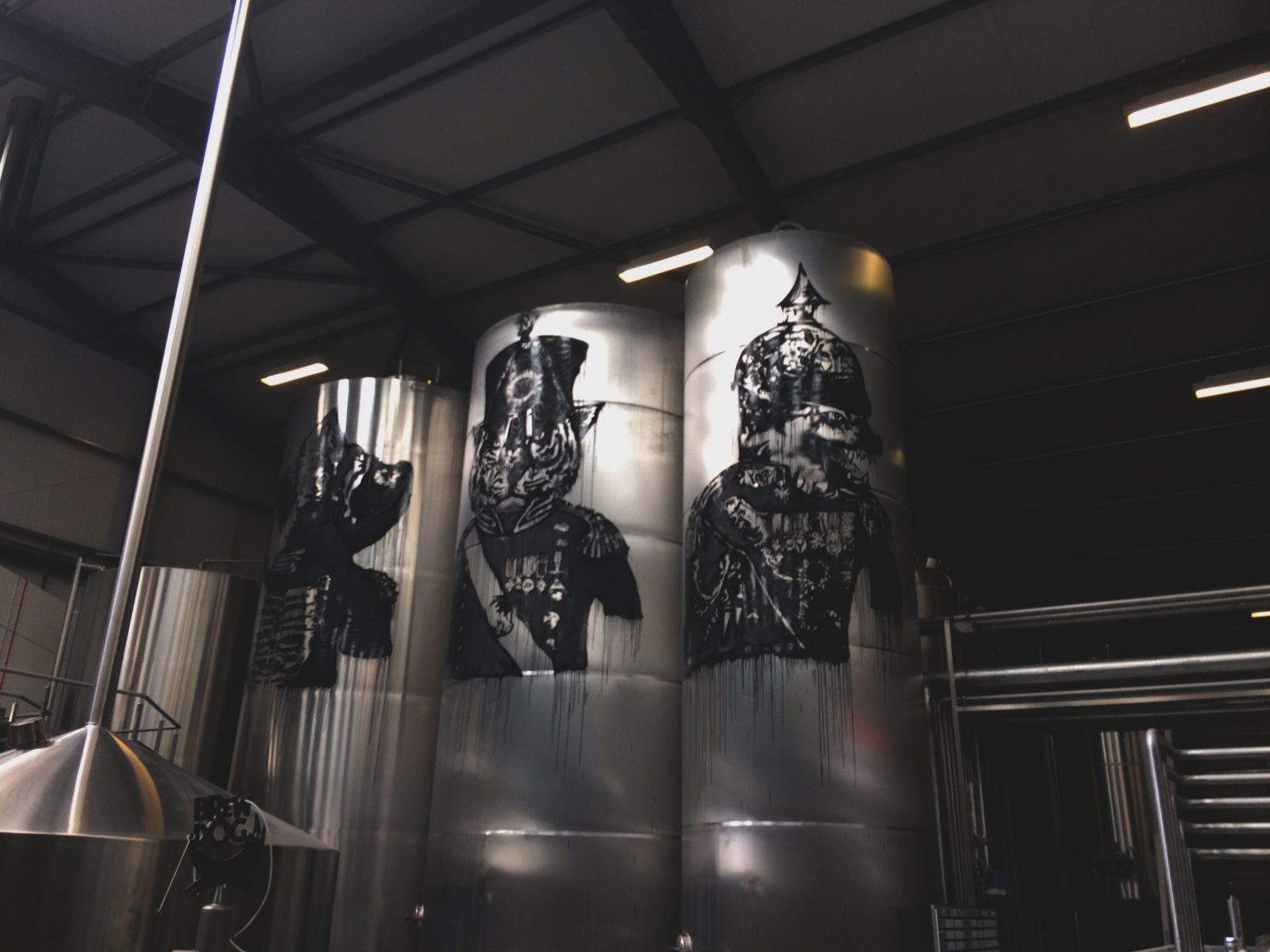 The tour then took us over to their brand new Overworks brewery, their dedicated sour beer facility. We were given one of their sour beers to try (Sleekit Sour), sour beers are really unusual but seem to be taking over the beer world, they are really interesting, they taste like a mixture of beer, cider & champagne with a sour hit that grabs your jaw. It's oddly pleasent.
The overworks is full of huge barrels that are creating their sour beers, the tour guide explained that beer making is more of a science that can be reproduced but the creation of sour beers is more of an art where it would be very difficult to recreate the same flavours over and over again.
The tour ended in the overworks bar looking out over the sour beer barrels after about an hour and a half of interesting information, amazing smells & amazing sights.
The tour was £15 with 3 tastings & a bottle of fresh Punk IPA, I imagine you'd get a random free bottle of beer depending on whats on the packing line at the time. If you're into brewing, beer or Brewdog I would absolutely recommend going on the tour, it was really interesting.